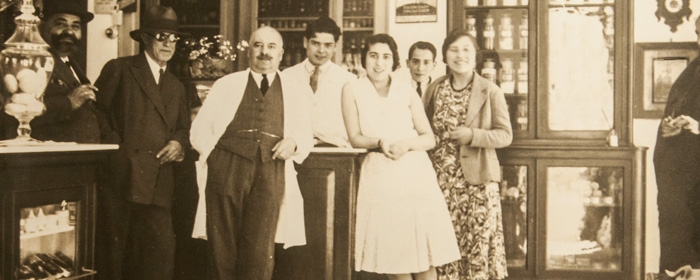 Established in 1912 by Raúl Gaspar de Lemos, a pharmacist who graduated from the University of Coimbra, under the licence Number 2781 by the Ministry of Health and Assistance, is Pharmacy Gaspar one of the oldest pharmacies in the city.

By having received the testimony from her father and uncle, the current technical director, Professor (Ph.D) Maria Clemência Arêde Gaspar de Lemos Mourão, the founder's granddaughter, assumed responsabilities in 1993.

The succession challenges at Pharmacy Gaspar are duly ensured by being in charge the current Technical Director Assistant – the great-granddaughter of the founder – Dr. Maria Raquel Arêde Gaspar de Lemos Mourão.

Its´professional team is today a great example of a team which is dedicated to the provision of healthcare and well-being to the population.

Pharmacy Gaspar is located in a privileged area, "O Bairro Novo" (the new neighborhood), serving a very diverse population (residents, tourists and vacationers).

Pharmacy Gaspar is today synonymous of a great demand attitude and commitment to the public interest.